Black has always been a favorite color by many because of its versatility. When you wear black, you look elegant and classy. You can wear black in any type of occasion. Same with black eyeshadow, you can wear it anytime you want, plus it can give you different eye looks by creating various effects. See them below.
Wearing the black eyeshade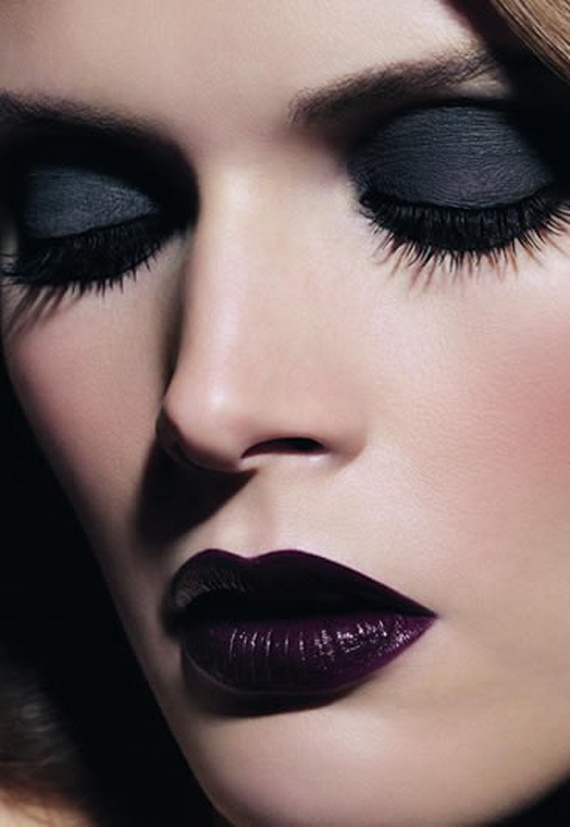 First thing you need to do is to choose the shade if black you want to war. There are different shades of black. You m
ay try experimenting which of them looks best on you. Black won't do it alone, so choose a lighter shade which will compliment black, a shimmery and glittery shadow, light bronze, silver or champagne will do. You may use the
black eyeshadow to make as a base to cover entire eyelid but I suggest don't. It will end up you look like having a raccoon's eye; you have to mix it with lighter colored shadows. Instead, choose a lighter base to cover entire lid before applying black. Black is best worn on your creases and the outer corners of the eye. It gives your eyelids deep definition without overwhelming your eyes. Also, use black
eyeshadow as an accent color.
How to wear it?
Apply primer first so it will hold your eyeshadow longer and prevent them from holding on your crease making an unattractive crease line. Now take a light shade of eyeshadow and apply it on entire eyelid. Do the process as what you do when wearing different color of eyeshadow. Use only the black eyeshadow on your crease line, along your lash line and moving to the outer corner of eye. Don't overdo it so as not to have a raccoon's eye look. The trick here is to keep blending colors. The more you blend, the more subtle the black eye shade will be, creating a smokey eye effect. Also, when blended properly and correctly, the more it will look natural. You may now finish your eye makeup with your favorite mascara or you may use false lashes if you want.